Sailing with groups in Holland on the IJsselmeer, Waddensea and Frisian lakes with the tjalk "Vrouwezand"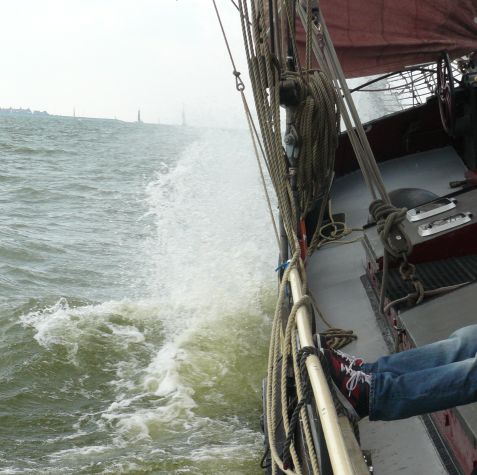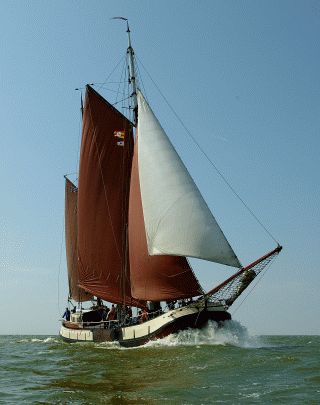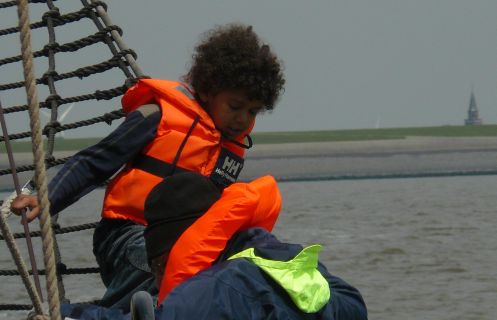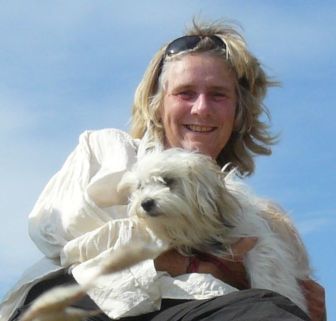 Sailing on the Vrouwezand can be adventurous, impressive or relaxing. Skipper Yvonne van Scheijen confers with you about the sailingroute, and the basic principles of navigation and sailing can be learned.
Stavoren is our home port, from there we are direct on the IJsselmeer or at the Frisian Lakes. The Waddensea, with its tidal area, teeming with birds and other wild wildlife, takes at best a couple of hours sailing .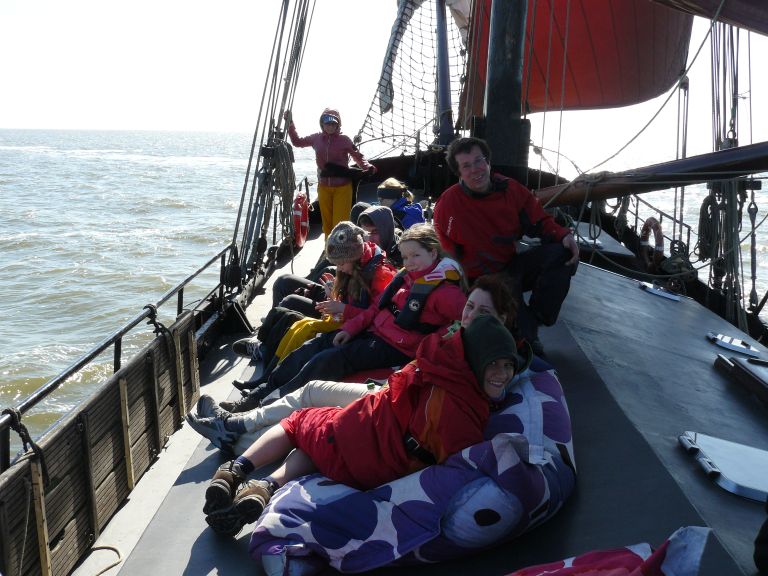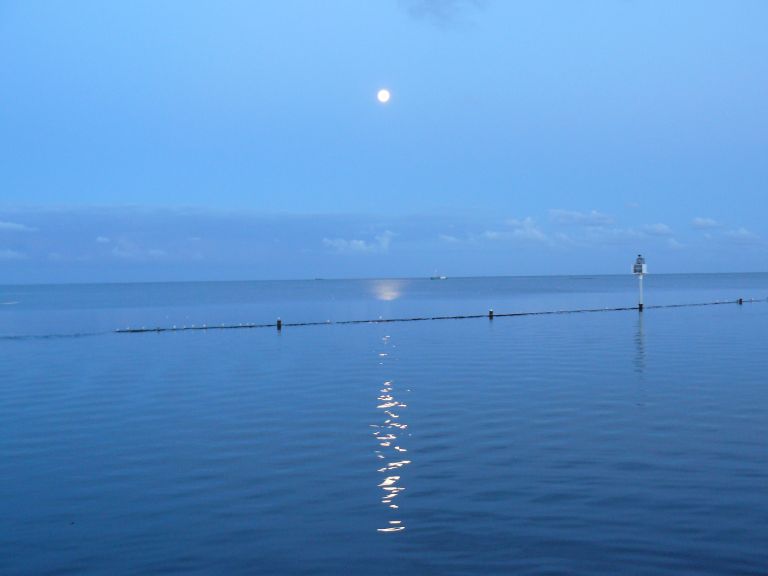 The vrouwezand is a sailing 'tjalk' for small groups as families, sportsteams, or womengroups, On a daytrip we can take up to 20 persons. Equiped with bunks / beds it is possible to sail up to 14 persons on longer trips as weekends, weeks or longer.
* old dutch cargoship, that has turned its cargo hold into a living-space for guests.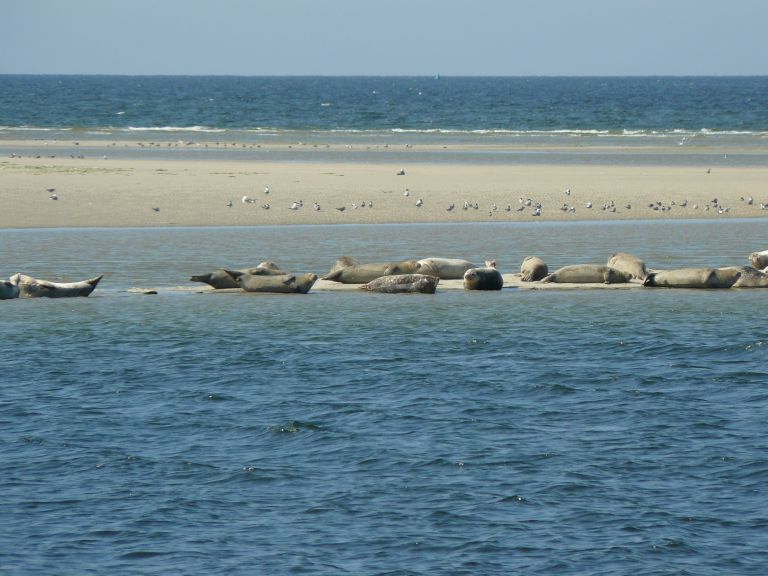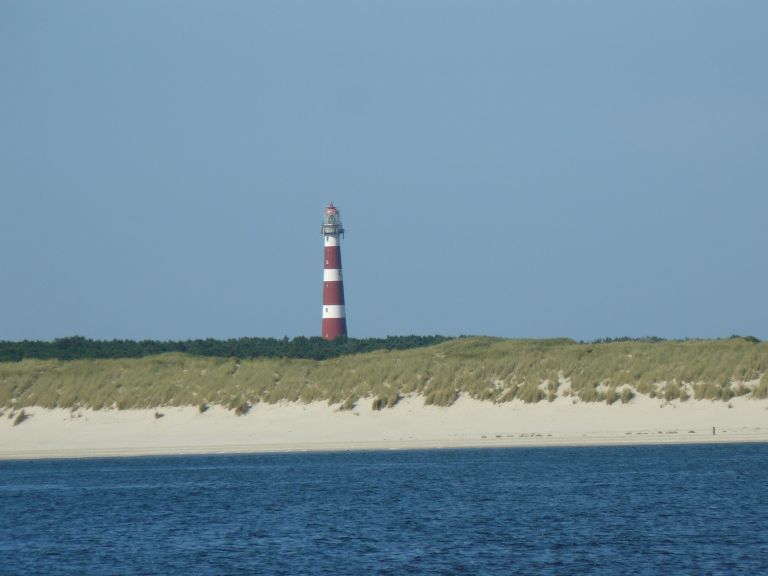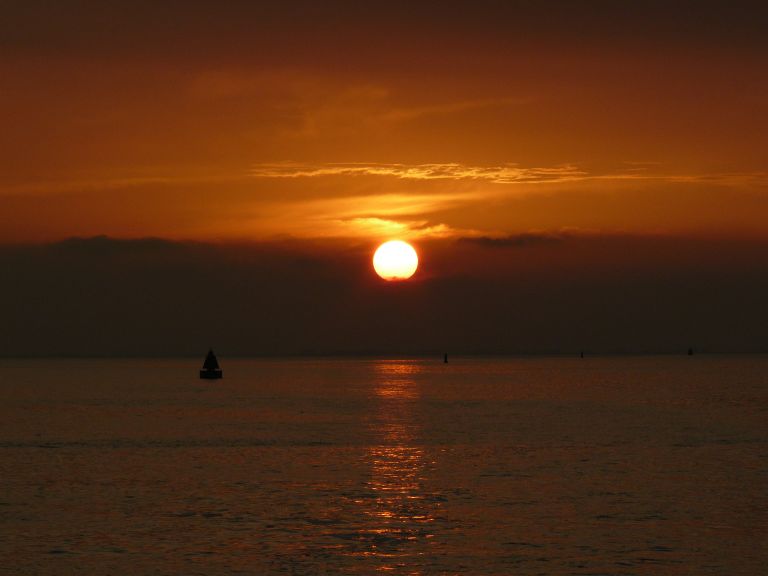 On deck the sails are hoisted with ropes, so that means literally all hands on deck!
There is also time for relaxation, walk across shallows and mud flats, looking for habourevents and admire lighthouses.
Like us at Facebook: Zeilschip Vrouwezand
for the latest news and pictures!
To see where the Vrouwezand is: https://www.marinetraffic.com/ais/nl/default.aspx
---
New in 2021:
Yoga-retreats , soon to be found on Yogaboot.nu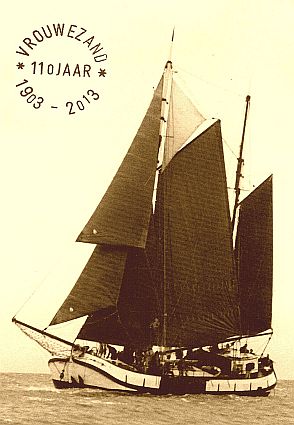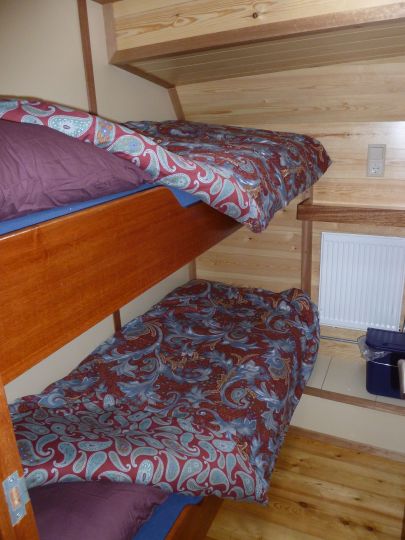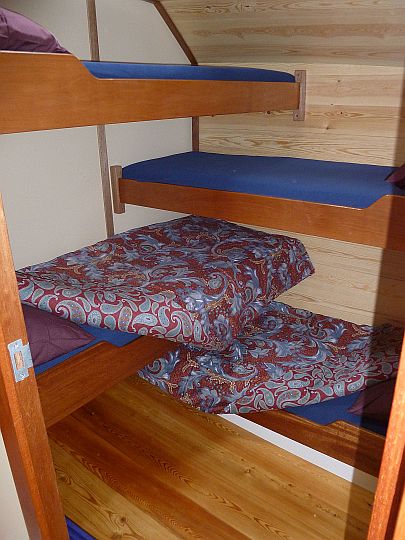 Comforter inclusive, no more sleeping bags to carry. Please tell us with how many persons you expect to come.
Winterimages.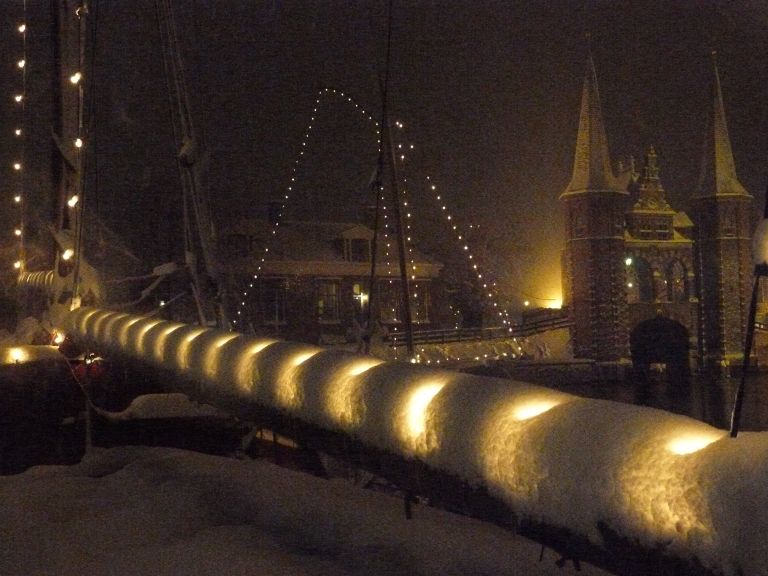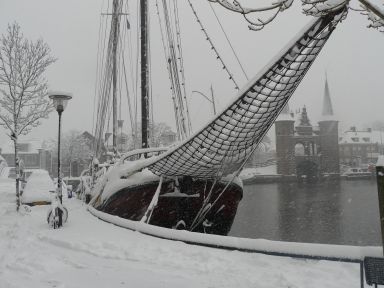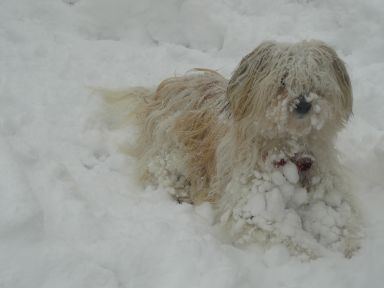 Frisian Skippers have setup their own agency, the "Friesevloot", a total of 21 ships are sailing from Stavoren and other harbours!
Reservations:
Postbus 24
8715ZH Stavoren
0514-681161
Home Vrouwezand Team building Contact