Team building on a sailing ship in Holland?
Welcome aboard the Vrouwezand!
Team building on a sailing ship in Holland? That works extremely well on the Vrouwezand! Essentally team building is learning to work and live together, physically, socially and intellectually. What better than a traditional sailing ship. Sailing the tjalk, setting sail, keep het on track and tacking means one has to work together. One can fight the wind or go along with the wind, depending on the mood of the crew. Each day is an adventure, can we reach our goal together?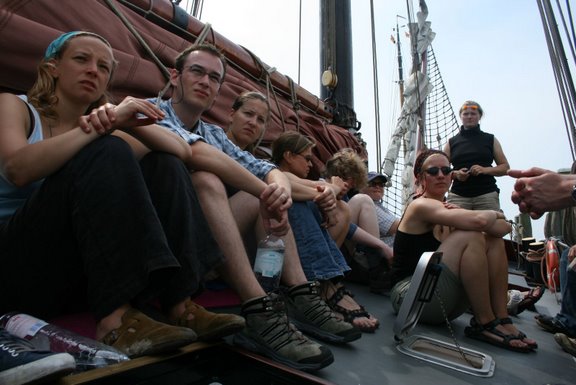 Below deck, the comfortable saloon invites communication and consensus. At the big table one can talk strategies, goals for the next day and did we do it right today? Even the kitchen takes its part in the teambuilding- proces, you have to decide, what meal, who cooks, who serves.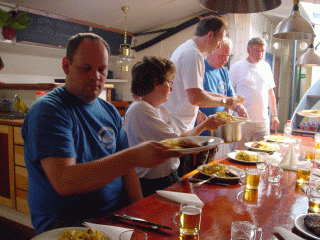 Dinner itself marks a bit of peace after a hectic day on the water. In the evening one can sit down for a glass of good wine or a "Beerenburg" or can go ashore in one of the pittoresque IJsselmeer harbour towns in Holland.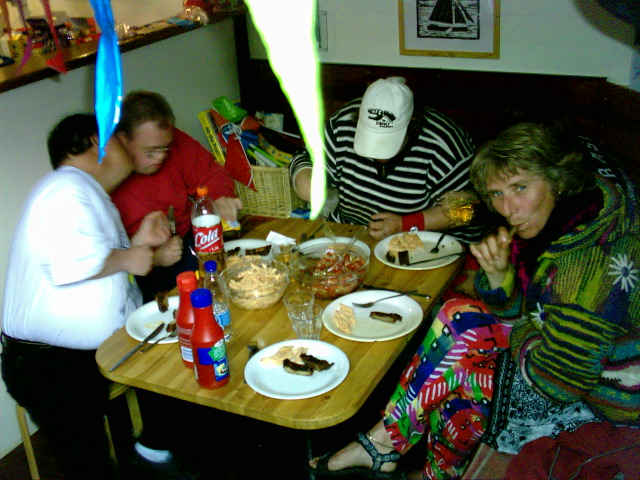 Nature will be your main interest if you are on the Waddensea.
---
Some pictures/photo`s!!!
| | |
| --- | --- |
| | |
| team-work | everything is ,,hand made,, |
| | |
| --- | --- |
| | |
| low tide | walking on a plate!(sandbank) |